After starting a scan the scan dashboard is displayed. You can see different sections of the scan dashboard in the below image.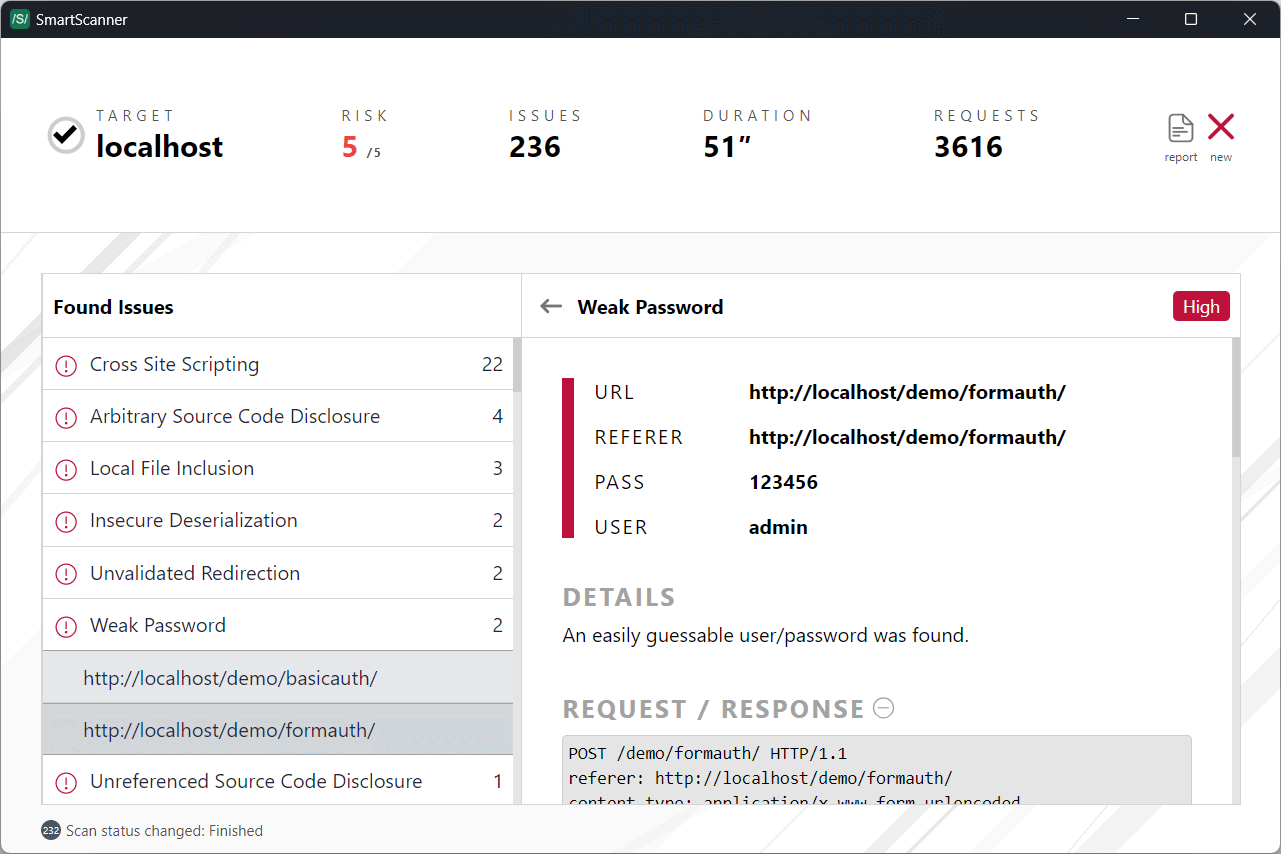 Status
The top bar shows the current scan status. Below information is shown in this section.
Target domain/IP address and scan status
Security risk calculated for the target based on found issues. It's a number between 0 and 5 where 5 indicates the highest risk.
Number of unique issues
Scan duration
Number of network requests sent
During the scan, you can stop or pause the ongoing scan using the controls in this section.
⚠️ After stopping the scan you cannot continue it.
When the scan is finished or stopped you can use the report icon to save the scan report in a file. By clicking the new scan icon, current scan results will be deleted and the startup page will be displayed.
Issue List
In the left panel, you will see a list of all the found issues during the scan. Issues are grouped by the issue name. You can open each group and see the security issues with same title. A security issue could be any of the items listed in the security vulnerability list. By clicking on each issue, you can see its details on the right side.
Issue Details
The right panel displays the details of the selected security issue. When no issue is selected a pie chart shows the severity distribution of found issues.
Each security issue has a URL, severity, and other attributes relating to the found vulnerability. For example, in the above image, you can see the found User and Pass. You can also see the specific details and network request/response for the selected issue (if there are any). Description and recommendation explaining the issue and how to deal with it are displayed in the section and you can use them for remediation of the issue.
Still need help? contact us
Last updated on December 22, 2020